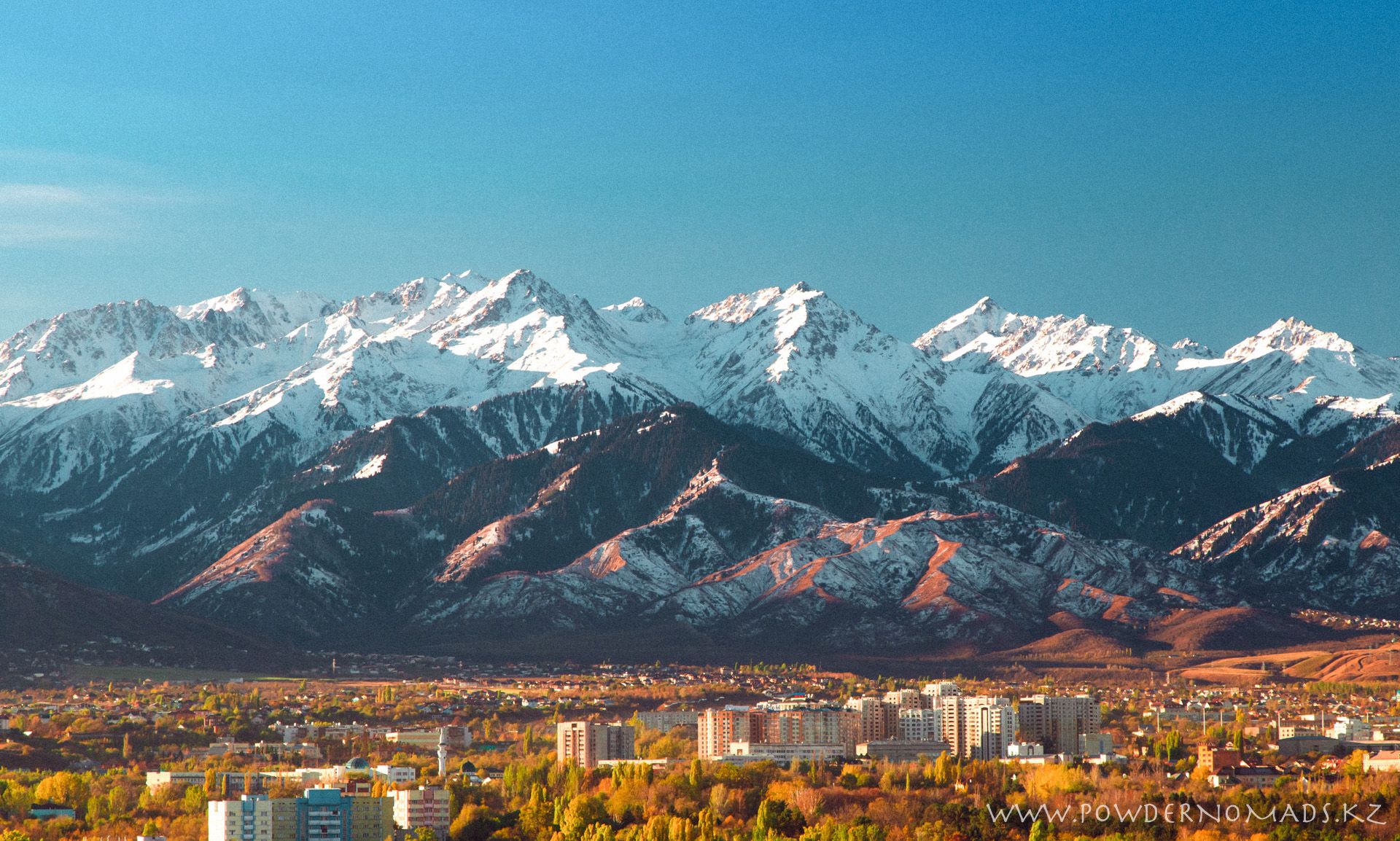 Almaty – city of apples and high snowy mountains, where the eyes open wider and the heart starts beating faster.

Almaty is a magic city, it is also called "city of apples", "city of thousand colors", "southern and cultural capital of Kazakhstan", but it's most unique feature is it's favorable geographical location, in the very heart of Eurasia at the foothills of amazing snowy mountains, which have beautiful name – Zailiyskiy Alatau (Ile-Alatau, Trans-Ili Alatau) and belong to the Northern spur of mighty Tien Shan. Almaty region, known since ancient times for the culture of nomadic tribes living on it's territory, has always been famous for its huge apple orchards, a special kind "aport" has become the most popular because of  it's enormous size and juicy sweet taste. It's still possible to find it on the stores of green city markets and in the mountain villages. Nature impresses with its diversity at first sight, there are landscapes for any taste, and even the most sophisticated traveler will be inspired and pleasantly surprised. Fresh breath of glaciers, stern glance of massive rocky peaks, incredibly beautiful lakes, alpine meadows, flower fields, enchanting waterfalls, peaceful and mysterious forests, vast steppes, canyons and even deserts, it's all will make you stay here to feel the nature spirit, it's wilderness and soul.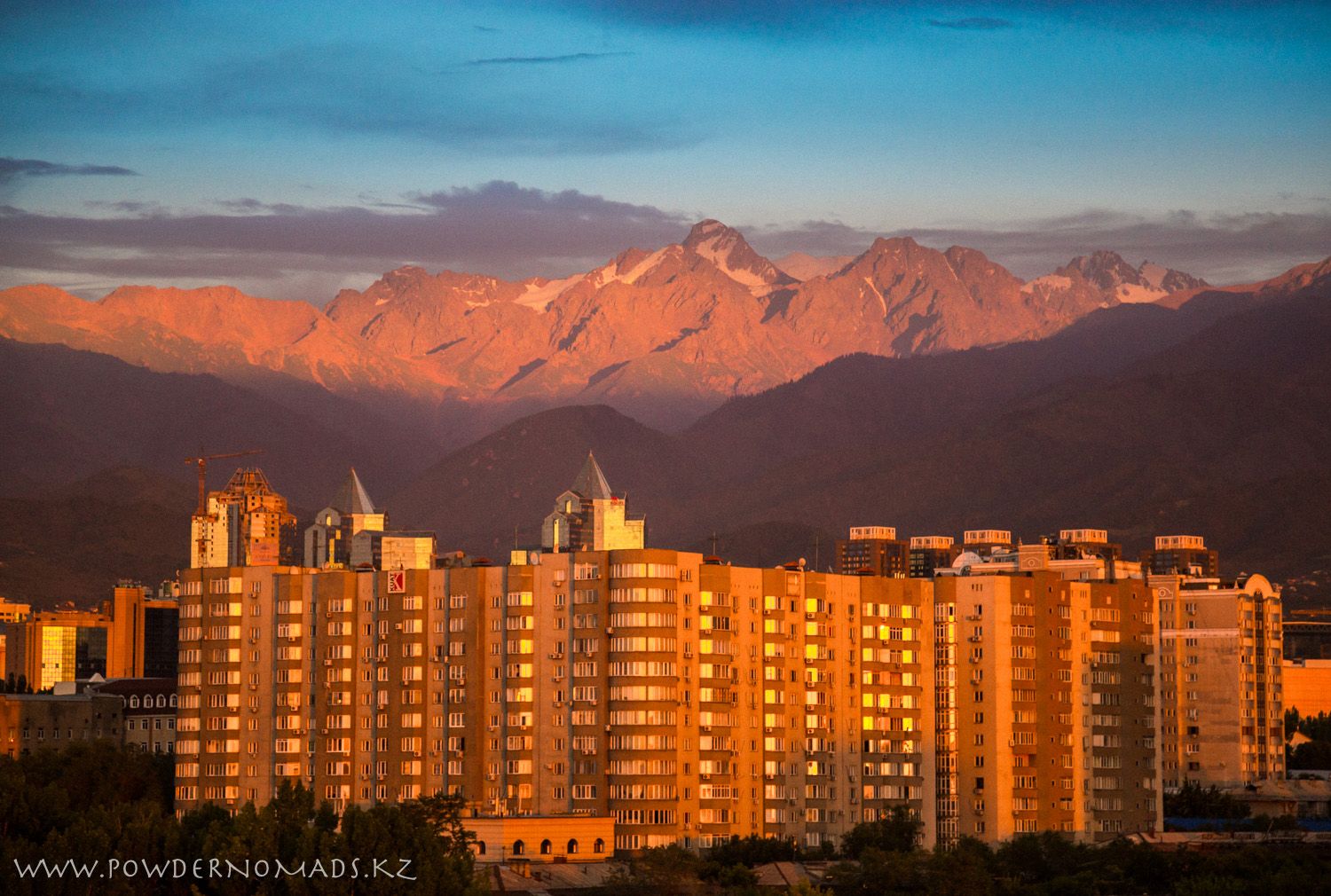 And all this stunning world of nature is just an hour's drive from the modern metropolis with a population of almost two million people, spread out at the foothills of majestic snowy mountains, proudly called Ile Alatau and belong to the Northern Tien Shan mountain range. It is the largest and most densely populated city in Kazakhstan, the center of business, modern, cultural life of the country, with a rich history, a soulful multinational people. Having arrived here once, you will feel its warmth and colors with all your heart and you will no longer want to leave.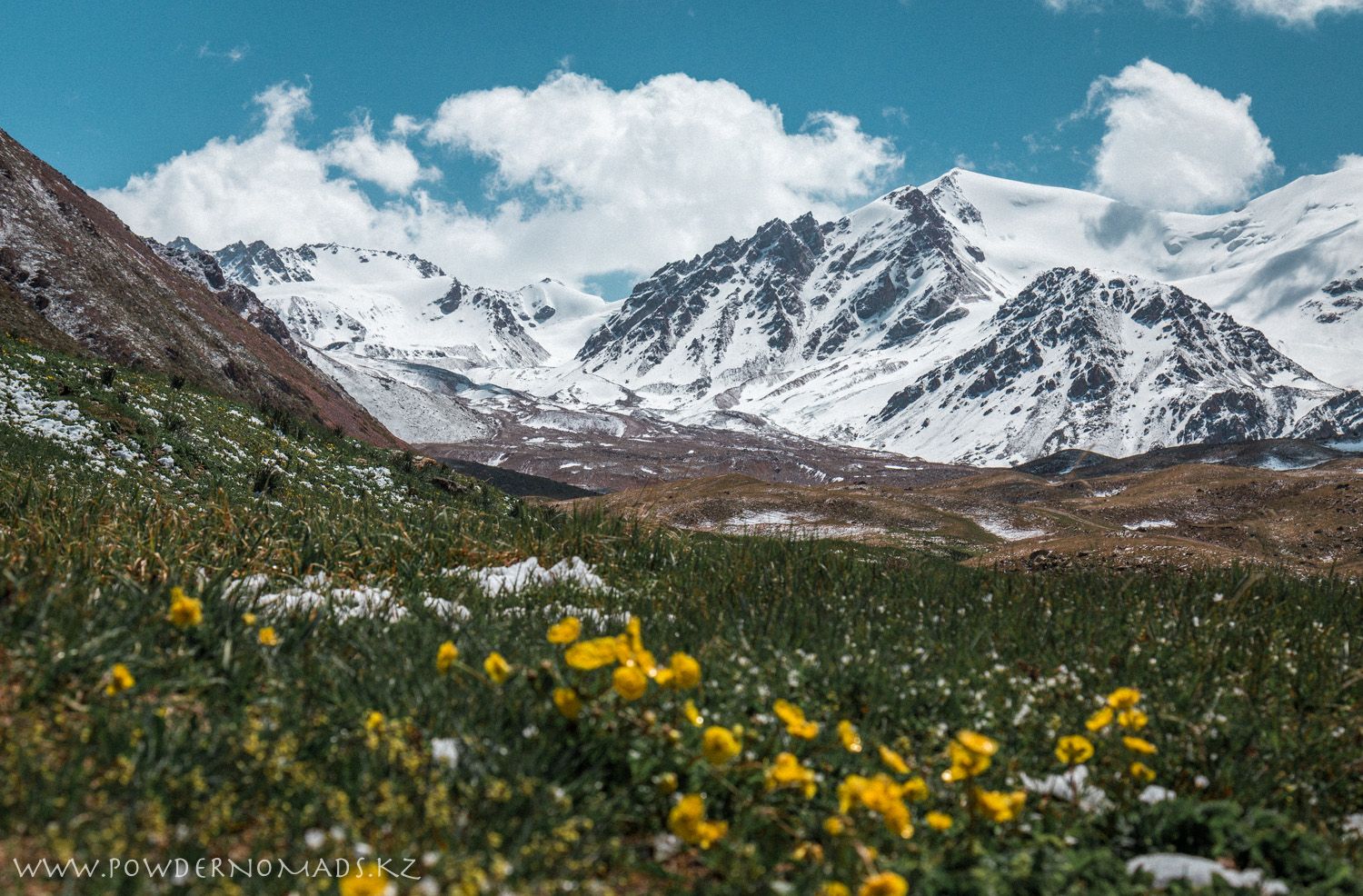 Ile Alatau mountains, Northern Tien-Shan
Zailiyskiy Alatau (Ile Alatau or Trans-Ili Alatau) is the northernmost ridge of the Northern Tien Shan. The name of the mountains was given by Russian geographer and traveler P.P. Semenov. When he arrived at the picket Iliyskiy in 1856, he saw a high snow-covered mountain range across the river (Ili river) and gave it name Trans-Ili Mountains. Subsequently, the name was transformed into Zailiyskiy (Trans-Ili) Alatau. Chu river is the western border of the ridge, Chilik river is the eastern one. In the south, behind the deep longitudinal intermountain valleys of Chon-Kemin and Chilik rivers, Kungei Alatau ridge lies parallel to Ile Alatau. Both of these ridges are connected by bridge, forming Chilik-Kemin mountain knot.
In the east, the state border of Kazakhstan from Kungei Alatau ridge passes along Shilik-Kemin bridge to the main ridge of Ile Alatau. Further, the border runs along the ridge to the west. The central, highest section of the ridge, which is actually Ile Alatau, is enclosed between Kastek pass (2825 m) in the west and Amanzhol pass (3519 m) in the east and has about 170 km in length and 33 to 50 km in width. In this central part, the height of the ridge everywhere exceeds 3200 meters, and reaches its highest point in Talgar peak (5017 m).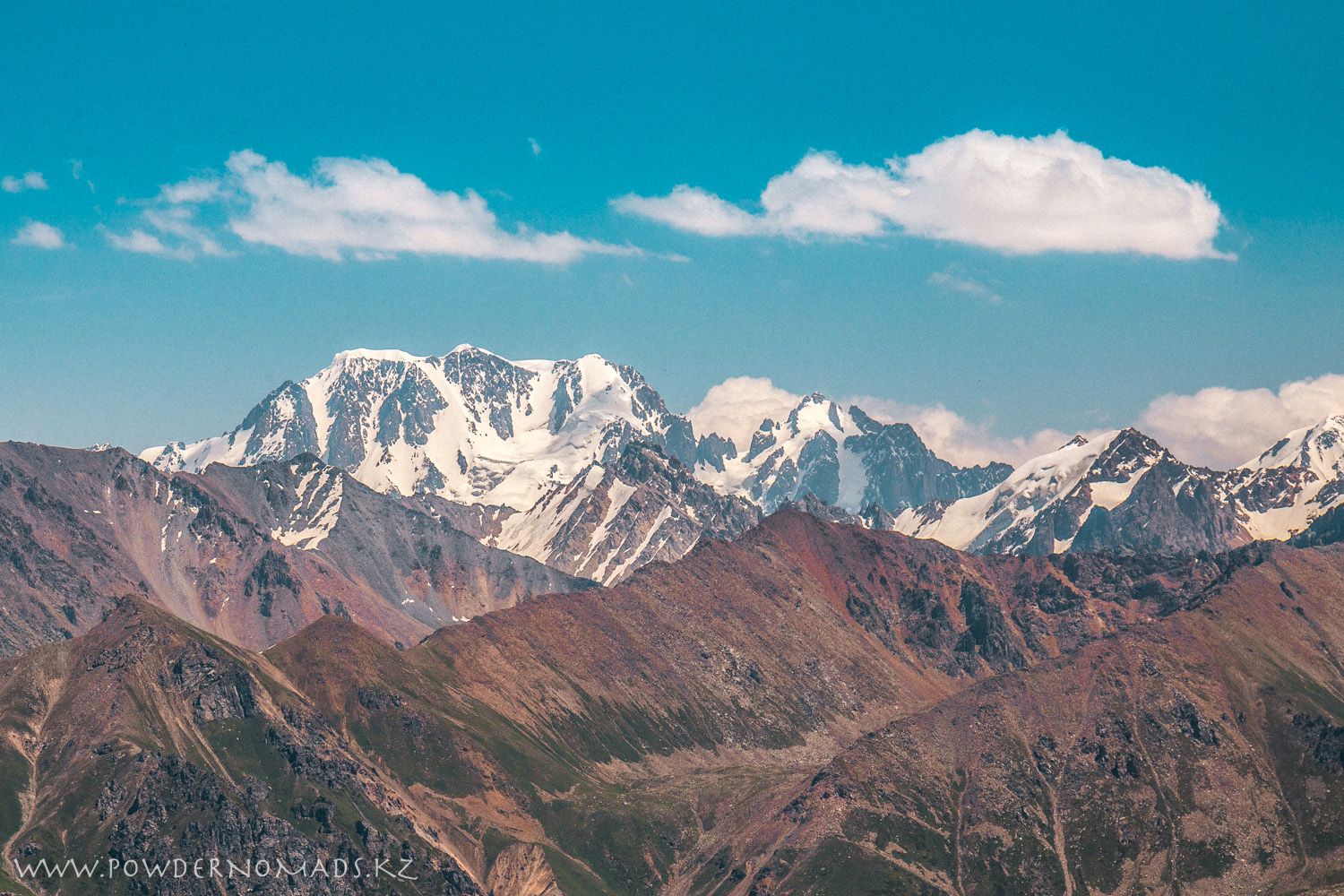 In the central part of Zailiyskiy (Trans-Ili) Alatau, there are 370 glaciers with a total area of 540 sq. km. Having cut through the ridge with deep valleys, the rivers Uzun-Kargaly, Chemolgan, Kaskelen, Aksai, Bolshaya (Big) and Malaya (Small) Almaty, Talgar, Issyk, Turgen flow down from its northern slope, all of them flow into the river Ili. The southern slope is cut by short valleys of low-water rivers.



Small Almaty gorge of Ile Alatau is the most visited because of it's close proximity to the city, well developed infrastructure and huge variety of the routes. Cirques of Bogdanovich and Tuyuk-Su glaciers, along with Middle and Left Talgar gorges, became the cradle of Kazakhstan mountain tourism, mountaineering, skiing, freeride and backcountry. Such famous sport and tourist sites as high-mountain ice skating rink Medeu and the biggest ski resort in Central Asia Shymbulak are located in this gorge and attract many people.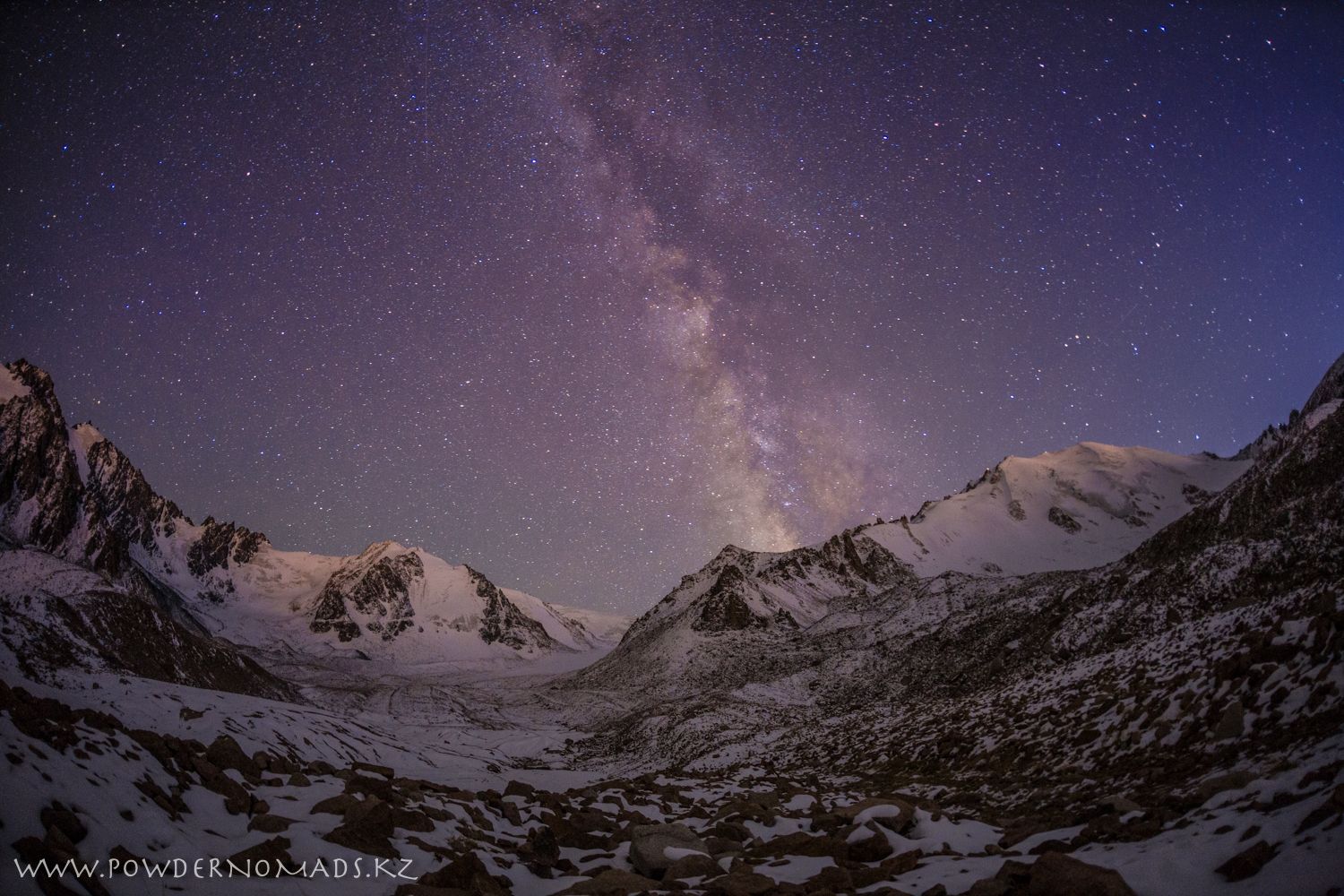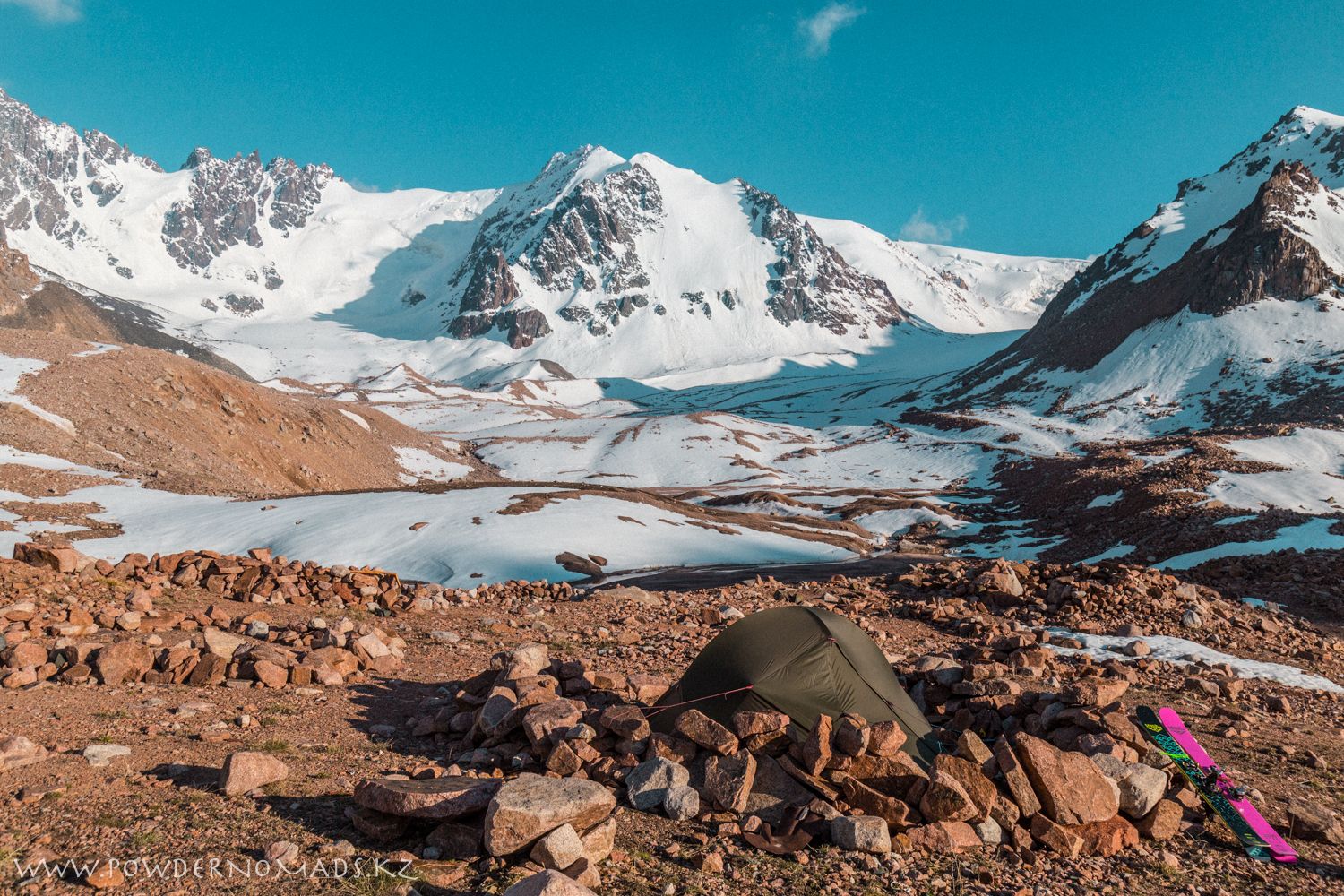 Geographically, Bogdanovich glacier belongs to the Left Talgar gorge, but the approaches to its peaks are most convenient from the side of Small Almaty gorge, and the entire infrastructure is also concentrated there, it gives opportunities to spend nights in the mountains with relative comfort.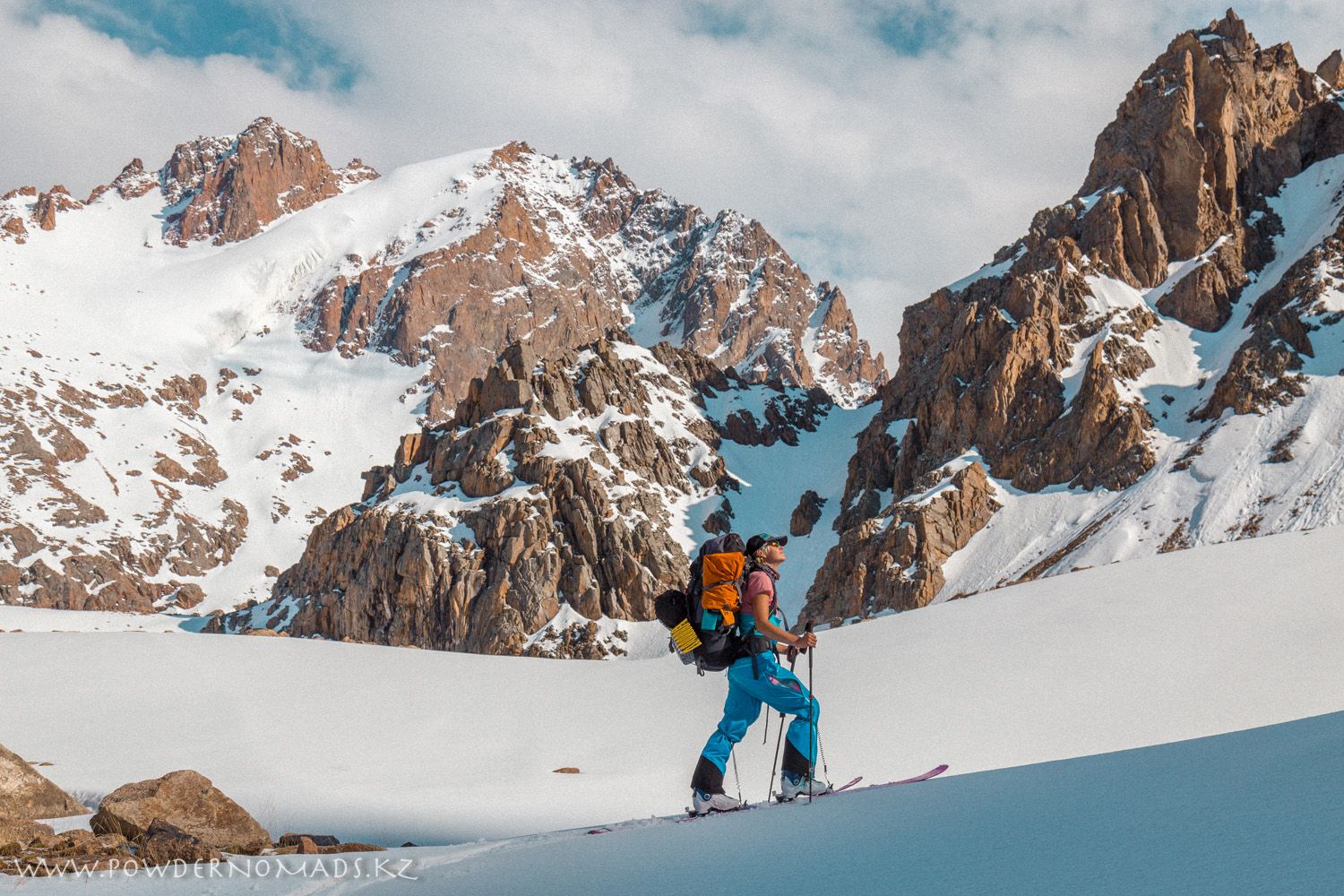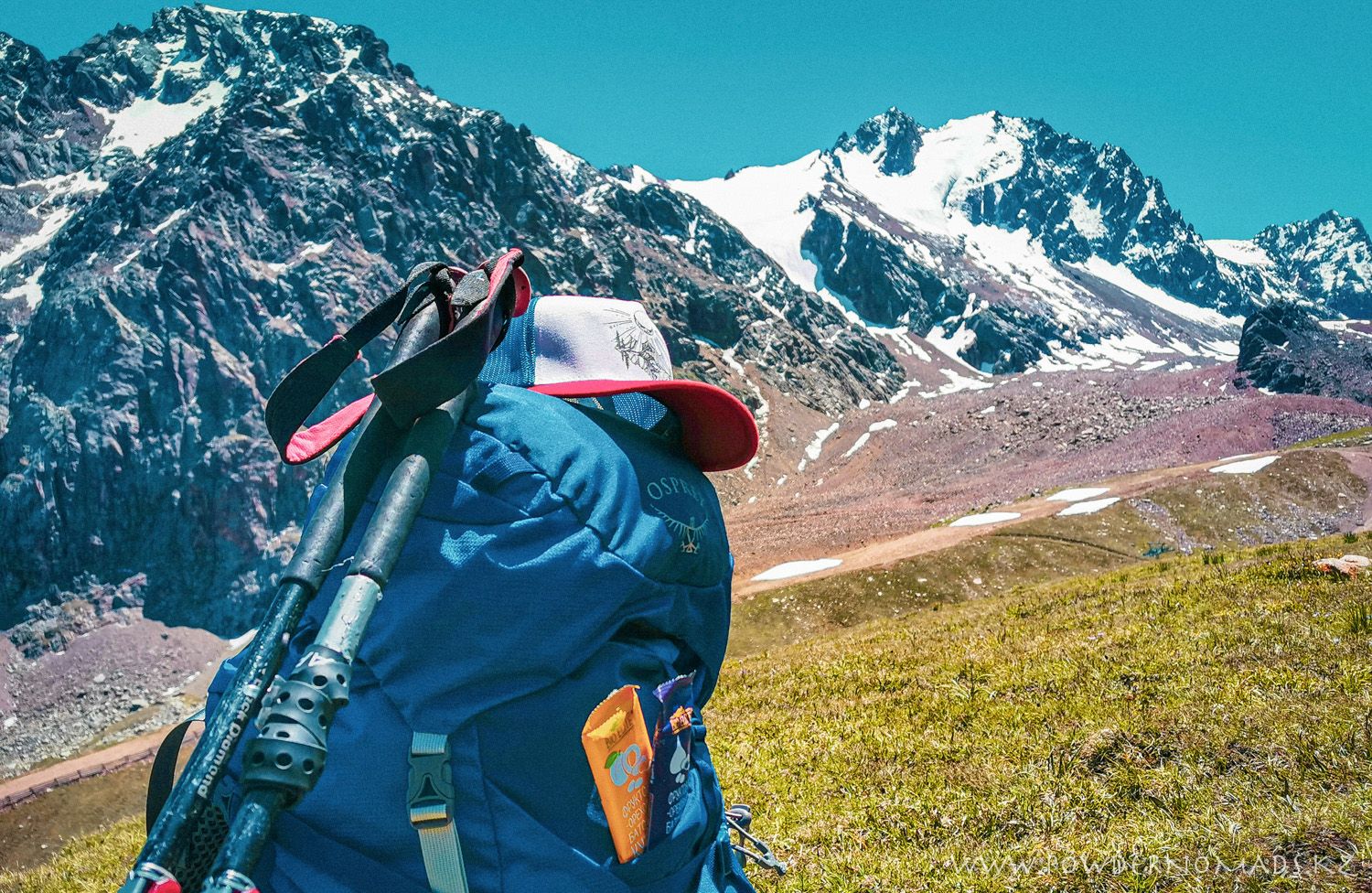 Surroundings of Tuyuk-Su glacier are primarily famous for the glaciological station T-1 located over there, where researchings and observations of glaciers are still being conducted. Lower, at the level of 3000 meters, next to the anti-mudflow dam of Mynzhylky, there is a meteorological station and a hydro post of KazHydromet. Even lower, at an altitude of 2500-2700 meters, there is the famous Memorial to the Fallen in the Mountains, as well as the structures of alpine sections and camps.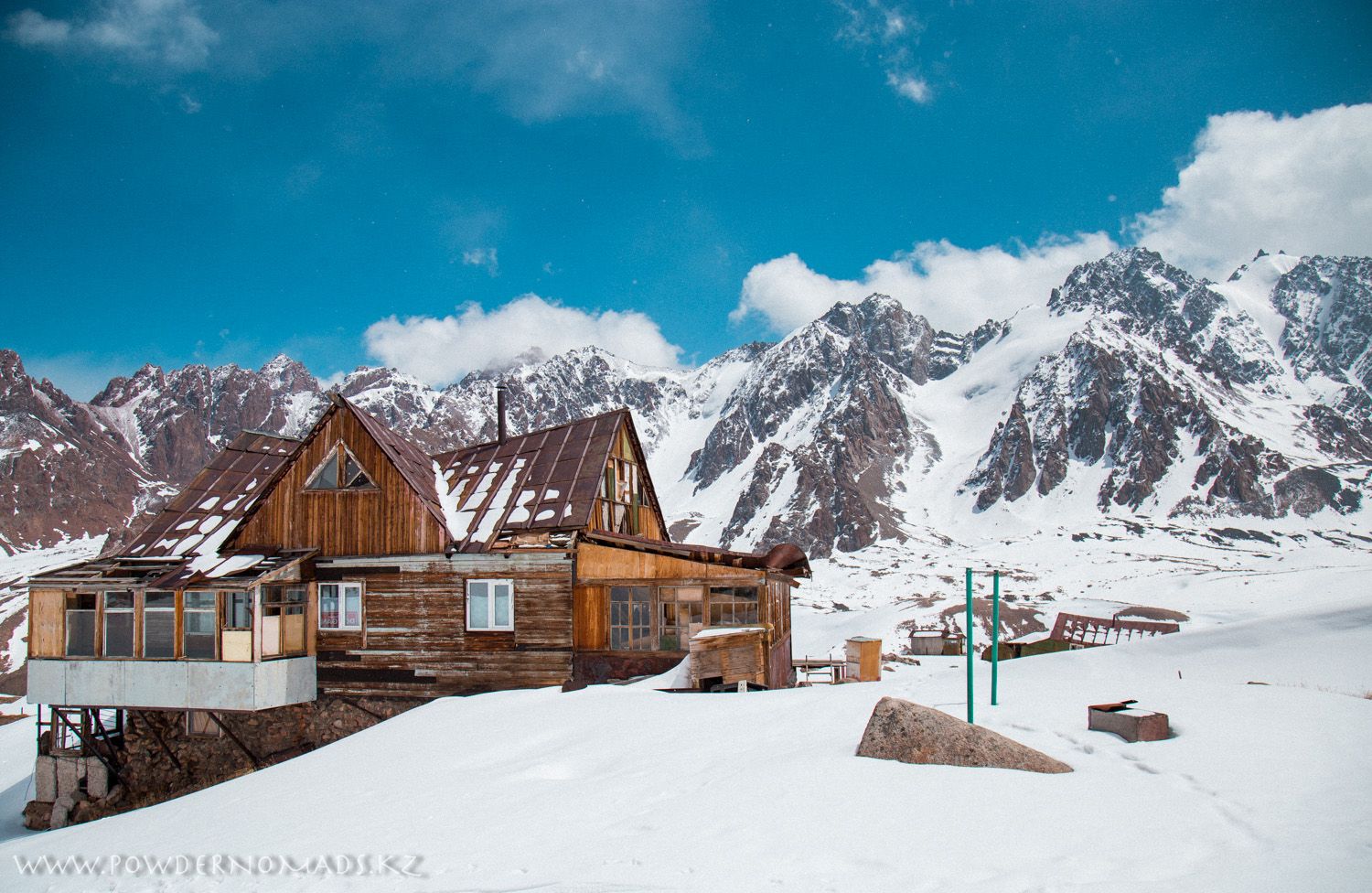 The second most popular gorge is called Big Almaty, famous for its snow-capped mountains near the Cosmo station, Zhosaly-Kezen pass, Big Almaty Lake and the upper reaches of Ozyornoye (Lake) gorge. It has a number of peaks suitable for organizing backcountry and ski-mountaineering expeditions, such as Sovetov peak (now Satpayev), Ozyorniy peak (Lake), Kairaktas, Leninskaya Smena, Kuderina, Molodaya Gvardiya and others. Some of them are still waiting for their heroes, because have not been discovered by skiers or snowboarders yet.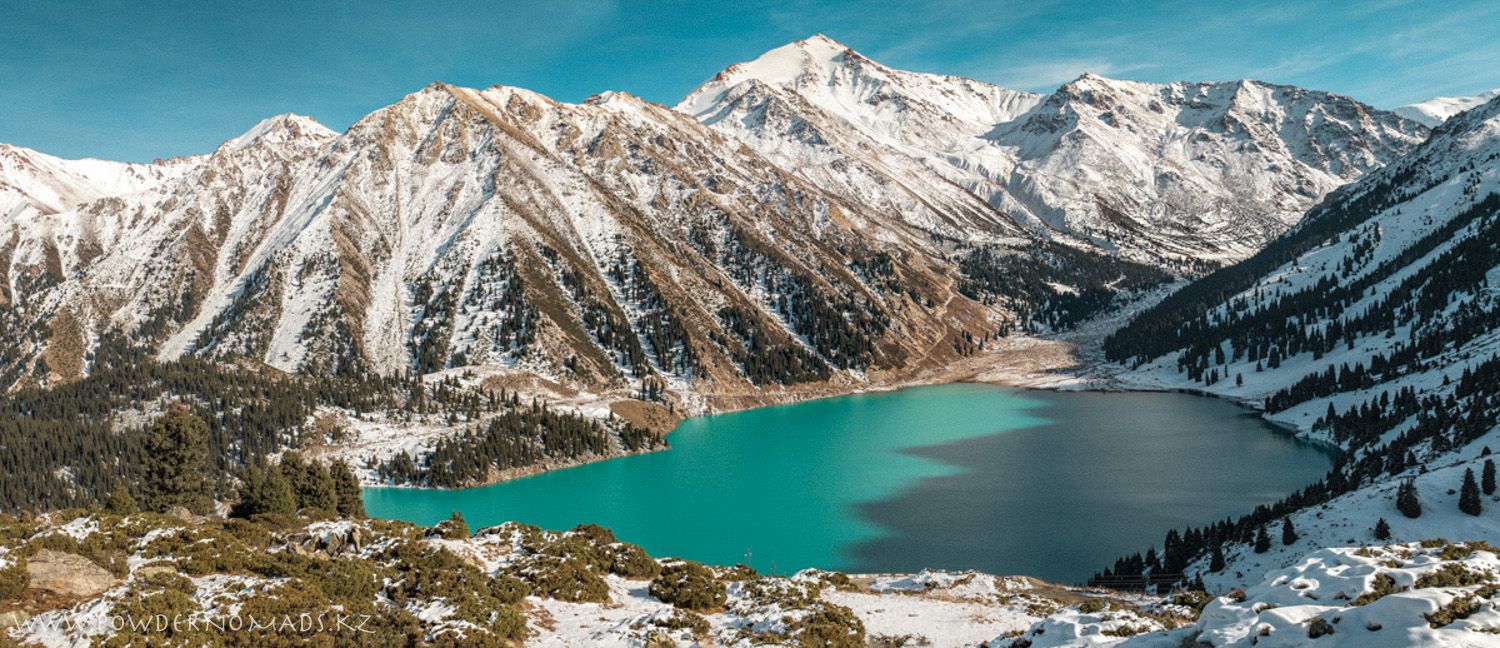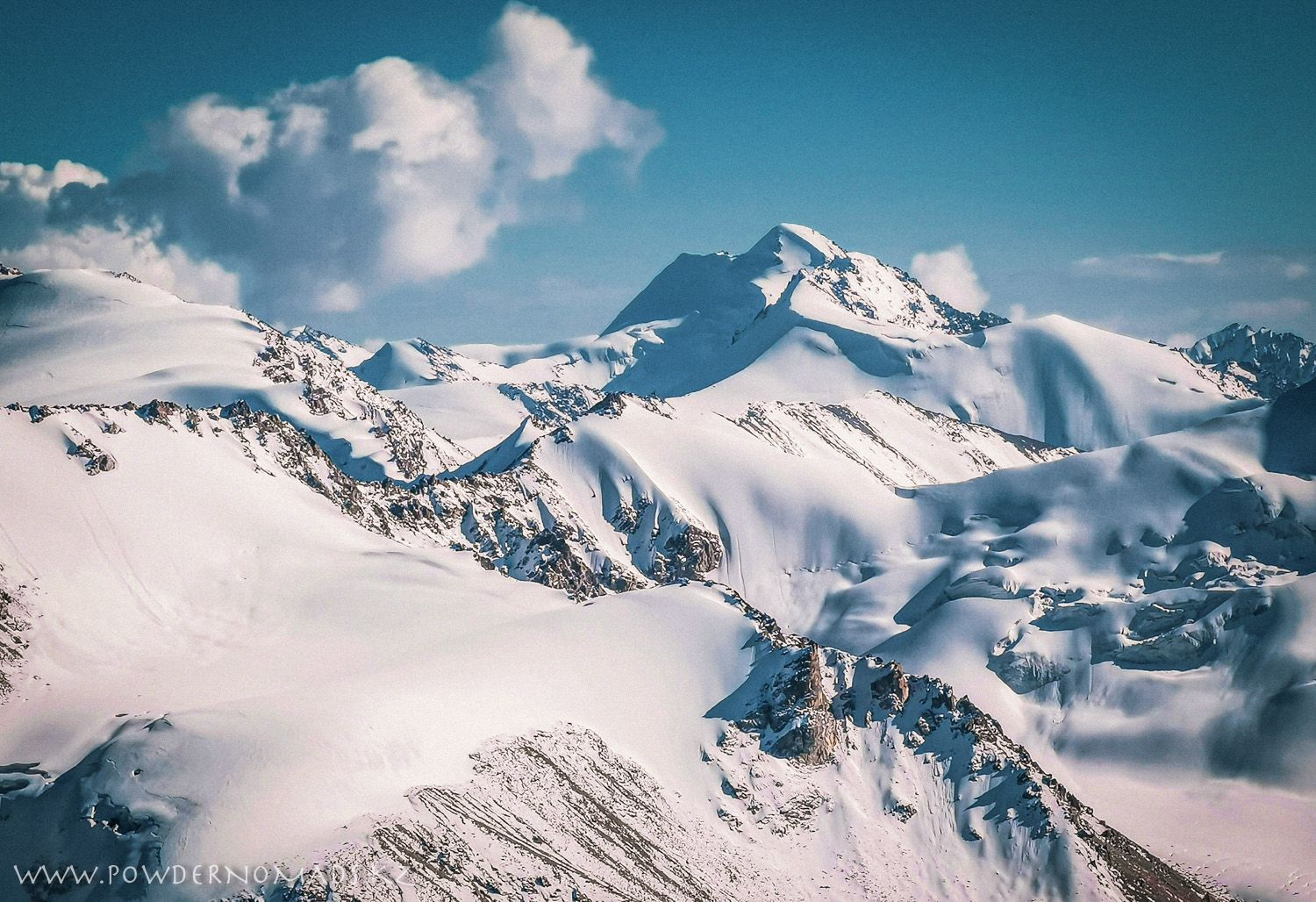 During warm season, mountain tourists often choose multi-day trekking from one gorge to another, so one of the most popular routes is Almaty Circuit Trek, which allows you to make a fascinating round trip from Big Almaty Gorge to the Small, passing through the Tourists glacier and the pass with an altitude of almost 4000 meters. In May-June, this area is good for ski-mountaineering routes, to such peaks as SGU and Soviet Alpinists.

The less visited gorges, such as Aksay, Kargaly, Kaskelen and Chemolgan are more difficult to access and don't have developed infrastructure, but attract the real adventure seekers by their wilderness and lack of information about the routes.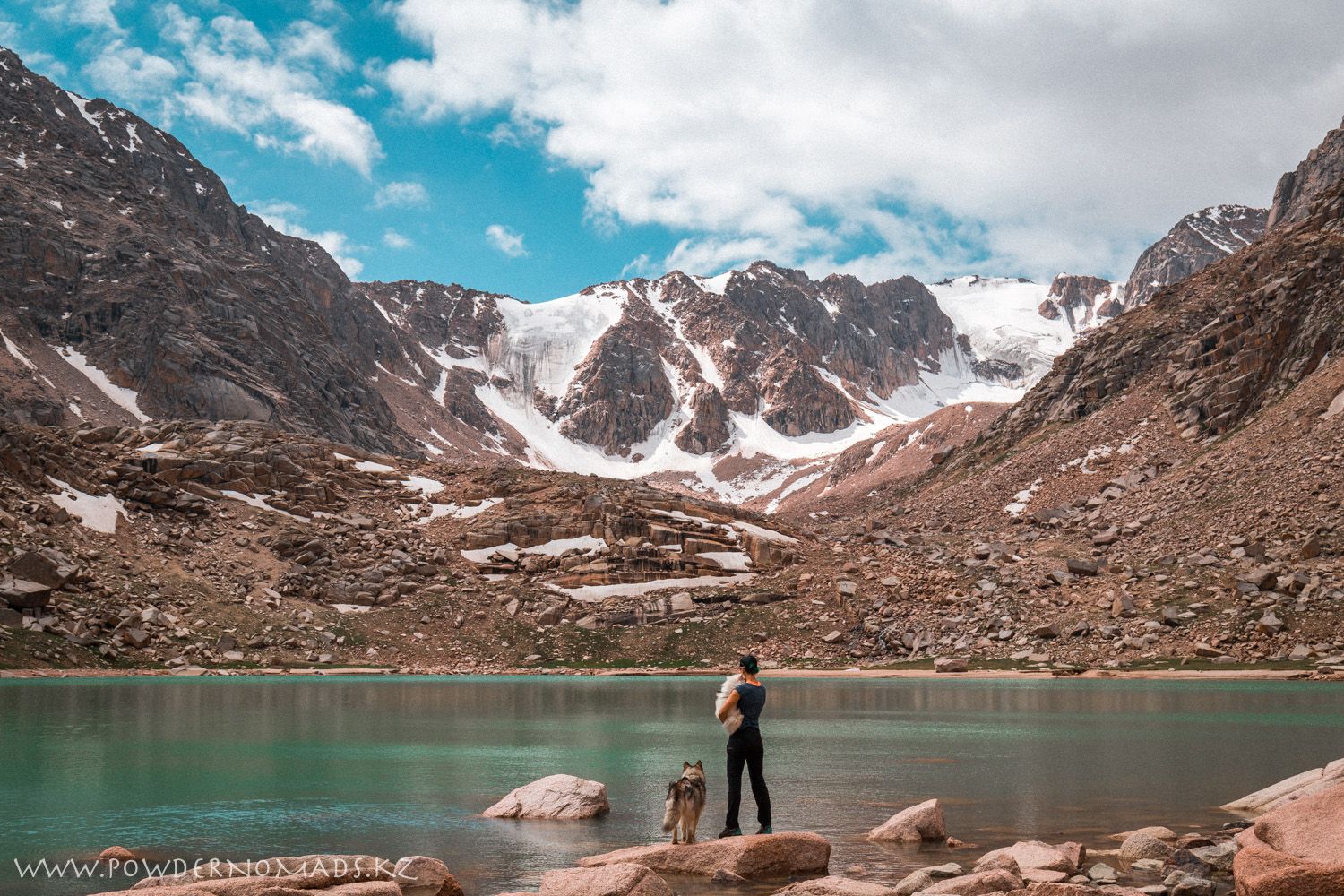 In Zailiyskiy Alatau (Ile-Alatau, Trans-Ili Alatau), Tien Shan spruces grow on picturesque valley and create great conditions for freeride in the forest zone. In spring and summer time you can move higher to alpine meadows and then into the zone of glaciers and highlands.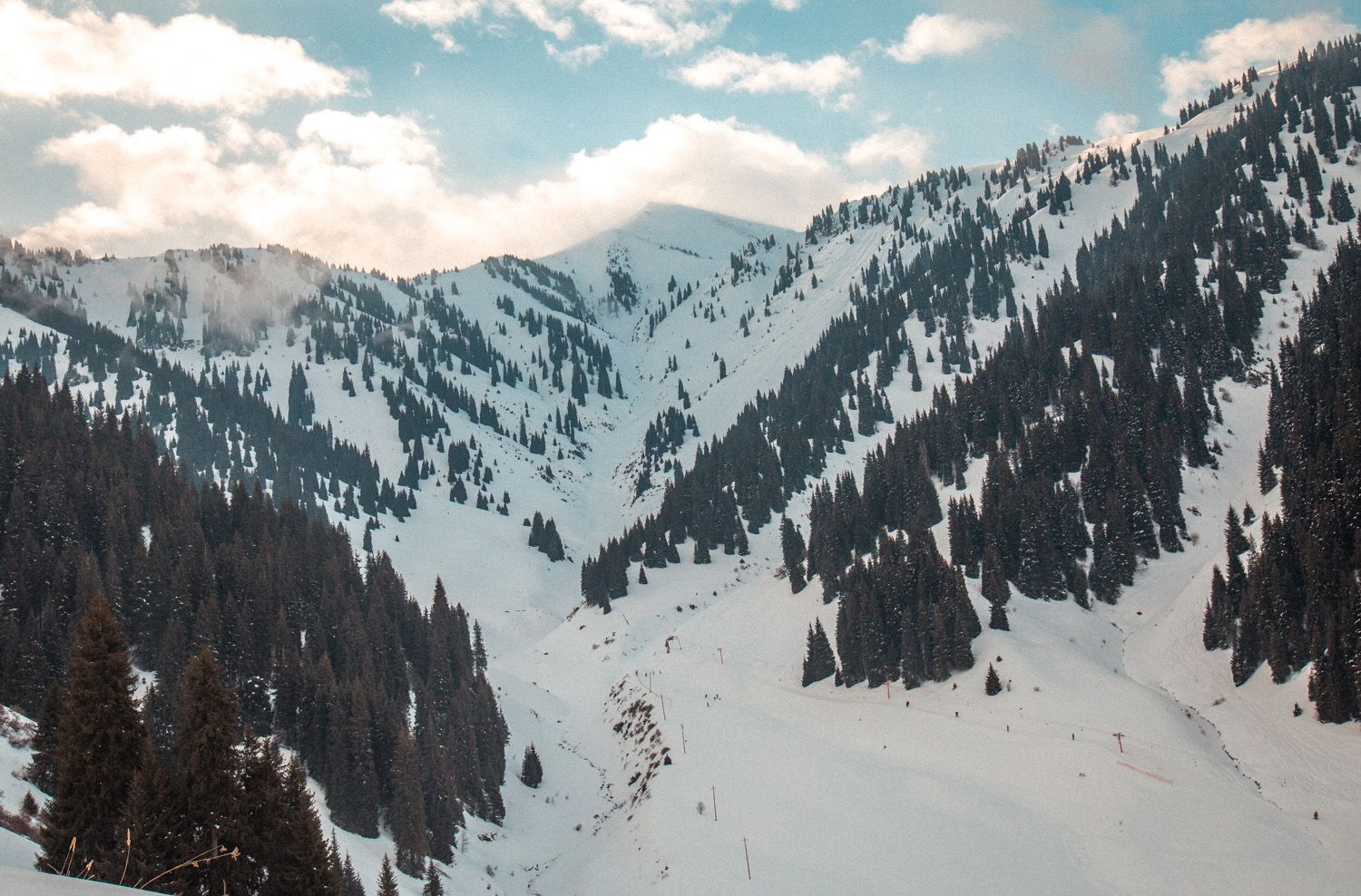 From the side of the largest city and southern capital of Kazakhstan – Almaty, due to its convenient location at the foothills of the mountains at an altitude of 700-900 meters, there are many simple and accessible routes for almost everyone, which can be completed in one day with reaching altitude of 3000-4000 meters. This unique feature attracts not only freeriders from Kazakhstan and post-Soviet countries, but also visitors from Europe, United States, Great Britain, Finland, South Korea, Australia, New Zealand and even Iceland.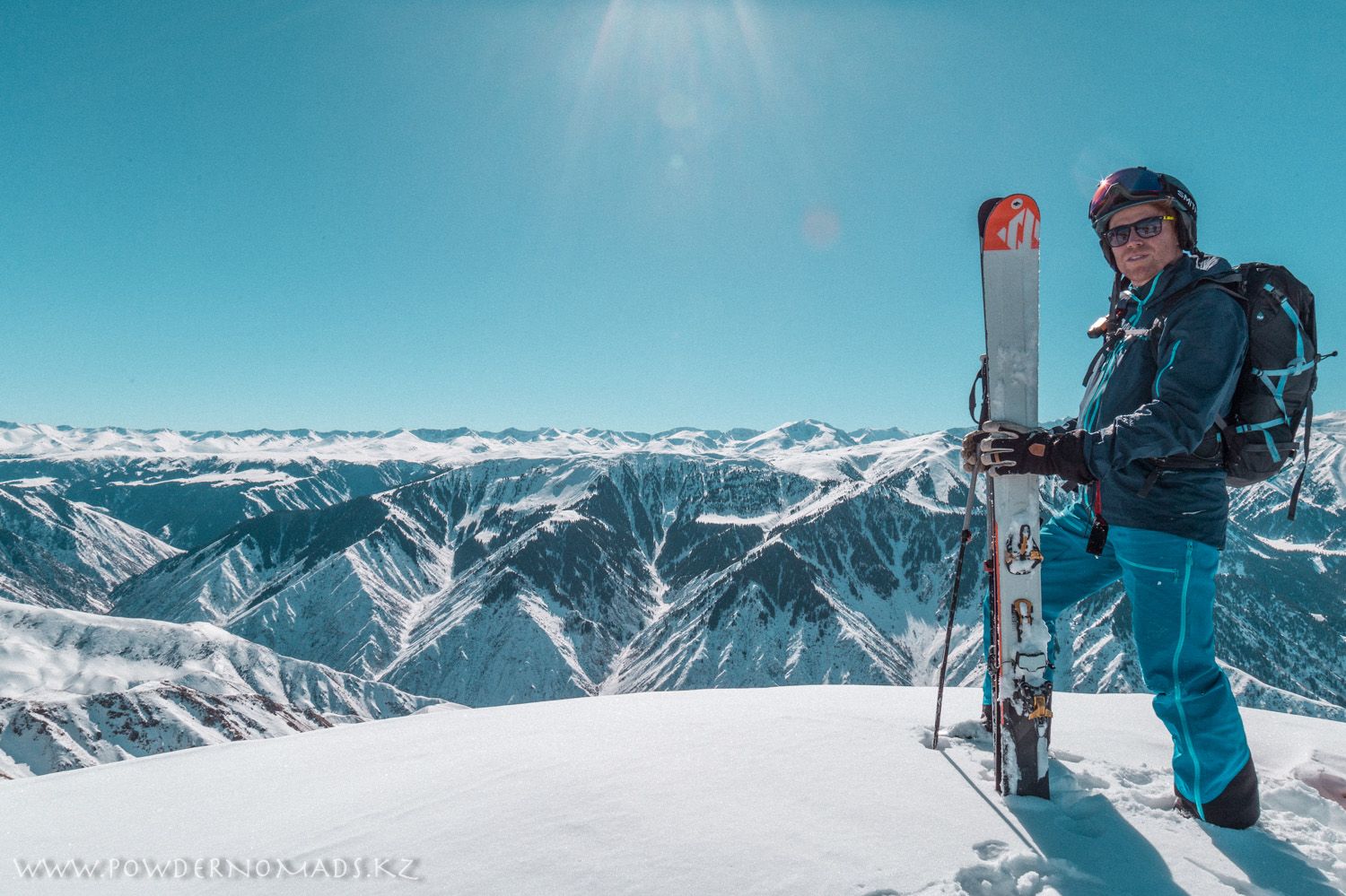 Big Almaty spur branches off from the main ridge at the summit of Almaty-Alagir (4225 m.a.s.l.). Initially, it stretches to the north, then from the top of Momyshuly (Karnizniy "Cornice" 4075 m.a.s.l.) it sharply turns northeast to Turan peak (3970 m.a.s.l.) and branches. Its main branch goes to the north – northwest. To the north of Turist peak (3954 m.a.s.l.), the spur goes down to Zhusaly-Kezen pass (3350 m.a.s.l.), where the scientific research station is located, which is popularly called "Cosmo Station". Further, the spur leads from the Big Almaty Gorge to Prokhodnoye (Passing) gorge and ends with the pyramid of Big Almaty Peak (3680 m.a.s.l.).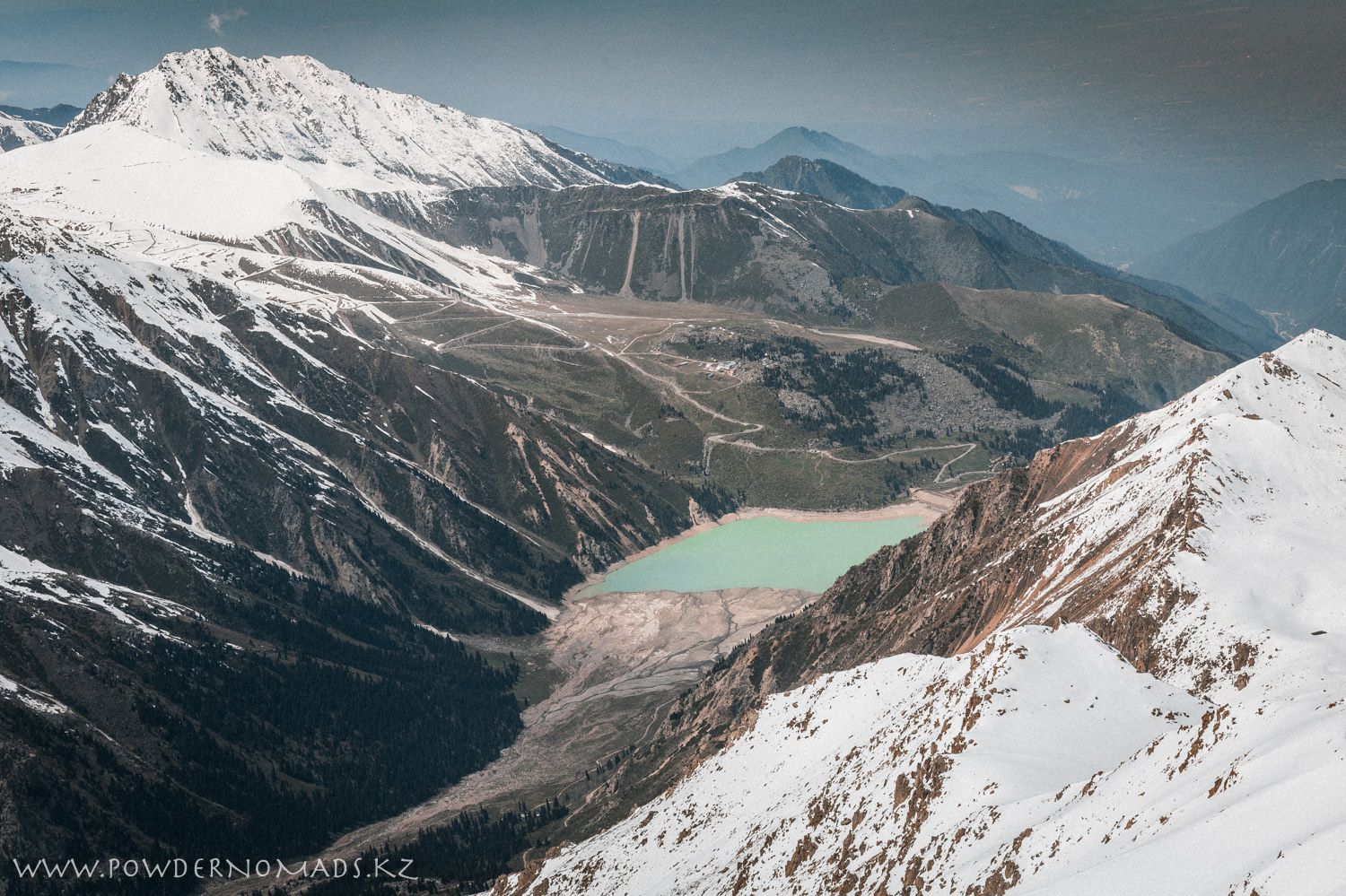 There are high peaks not only on Zailiyskiy Alatau (Ile-Alatau, Trans-Ili Alatau) ridge itself, but also on the lateral spurs dividing the river valleys. On the northern slope there are significant spurs – Small Almaty, Azutau, Kumbel, Big Almaty, Pechati, Noviy, Severniy, Talgar, Issyk. A steeper southern slope has short spurs of Zhusandy-Kungey, Issyktenchoku, etc.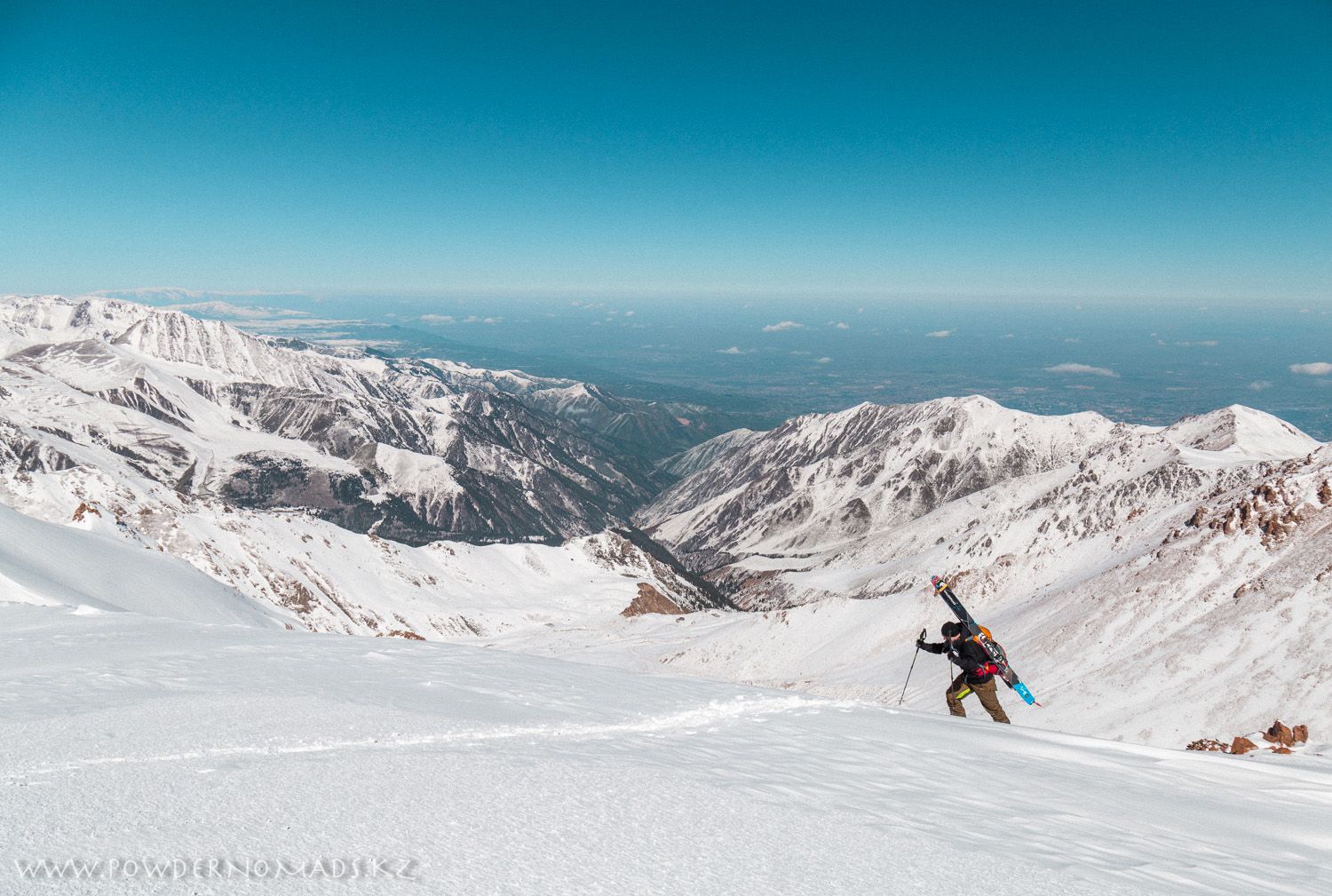 Northern slope of Zailiyskiy Alatau (Ile-Alatau, Trans-Ili Alatau) is subject to significant glaciation. Glaciation is most developed in the highest part of the ridge, where Talgar knot dominates. The largest glaciers of the ridge are located here – Bogatyr, Dmitriyev, Konstitutsii, Toguzak, Kolesnik and Shokalskiy, with a length of 4 to 6 km. Korzhenevskiy glacier, the largest in Ile Alatau, slides from southern slopes of Talgar massif, its length is about 11 km. In the upper reaches of Issyk gorge, there are three high-mountain moraine lakes: Issyk, drying up Bozkol and lying at an altitude of 3140 m.a.s.l. – Akkol. Glaciers Zharsay, Palgov, Grigoriyev and others sparkle dazzlingly.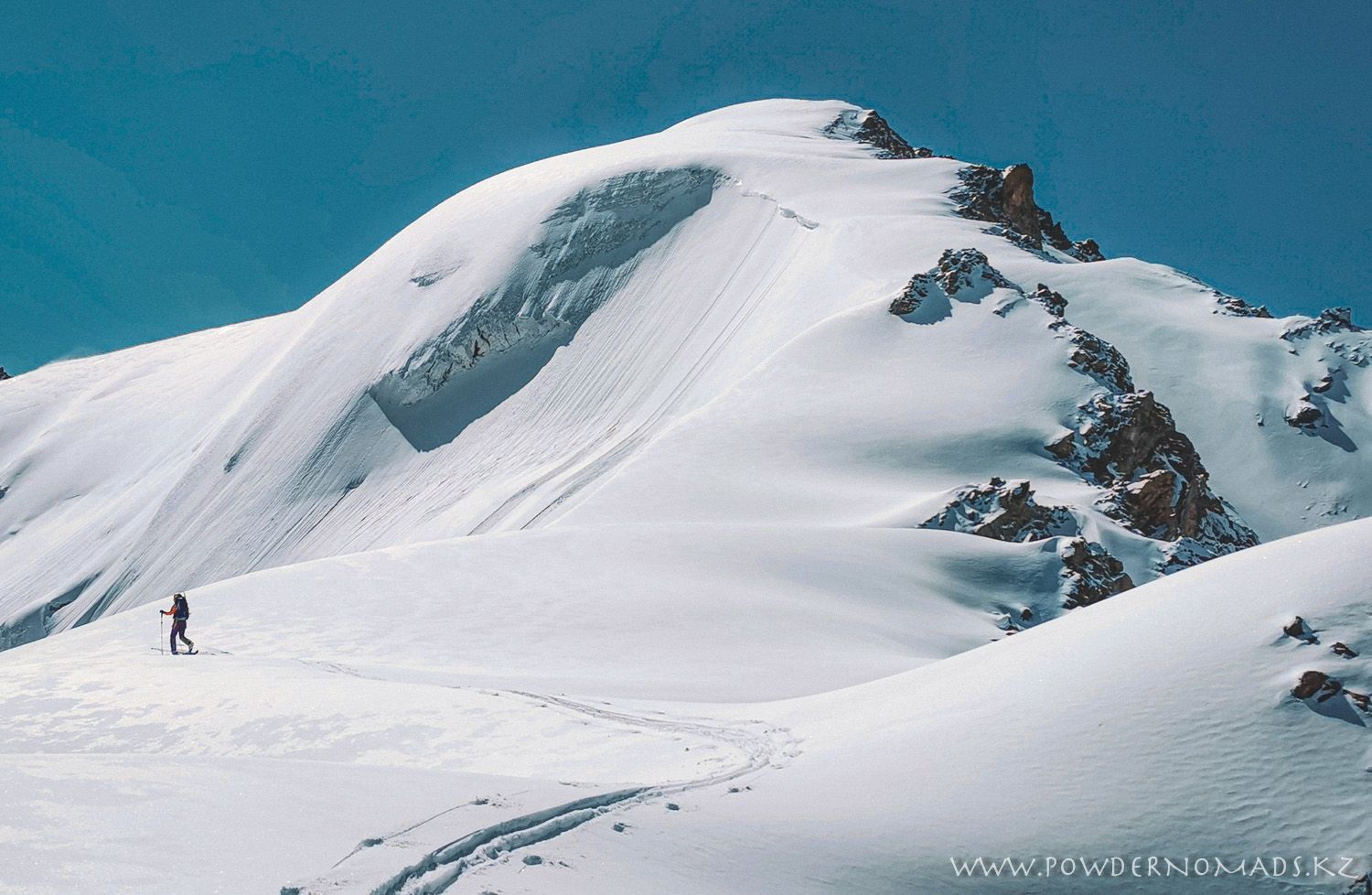 Mountain gorges and peaks near Almaty impress even a single mountain traveler, whether it is a lover of easy walks, or an experienced mountain tourist, sportsman, climber, skier or snowboarder. Ile Alatau, it is a unique nature and mountains, in which wildness and authenticity are still preserved, many gorges still keep secrets, and many peaks have not been stepped by a human foot.